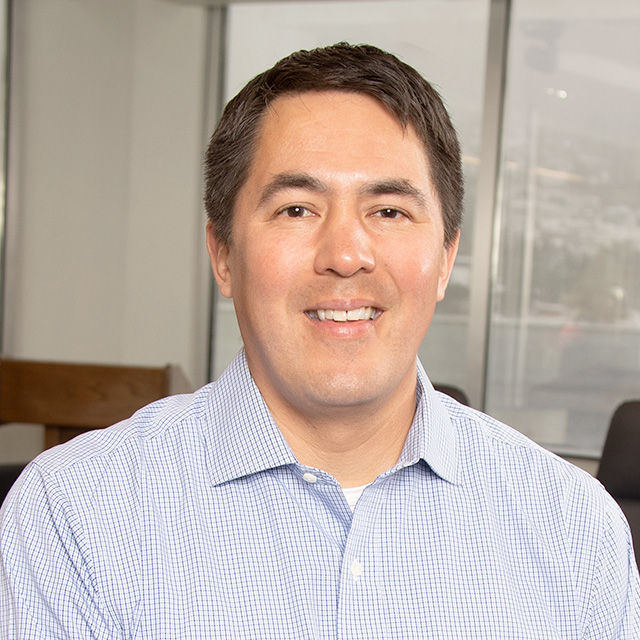 Gunnuk'
Anthony Mallot
Letter from the President & CEO
To our community,
One of the most fulfilling aspects of my time as president and CEO of Sealaska has been seeing the hard work and intention that has led to realigning our business with our traditional cultural values, and watching that alignment result in financial performance that grows stronger every year.
Several years ago, we consciously decided that how we make money needs to draw on our core competencies as a people and contribute to a healthy, balanced economy and natural environment. We wanted our children, and their children, to be proud of us, and to know that we did not shy away from the planet's most pressing problems at this critical time, including the changing climate and acidification of our oceans.
Our care for future generations is a core cultural value called Haa Shuká (Tlingit), Íitl' Kuníisii (Haida) and Na Hlagigyadm (Tsimshian). In English, it is translated as "past, present and future," and it means that we are called upon to learn from our past and perpetuate our ancestors' knowledge on behalf of our grandchildren.
Our businesses today are centered on ocean health. We are creative problem solvers who combine Indigenous knowledge with Western science and engineering to clean up our soil and water; use data to answer challenging questions; prepare healthy, low-impact foods like wild salmon and other seafood; and construct (and deconstruct) infrastructure in an environmentally responsible manner. With this approach, we are seeing consistent growth in the earnings generated by these businesses, and in turn, consistent growth in the level of benefits we are able to offer to shareholders. This means more scholarships, more support for regional entrepreneurs, more of the urgent work of preserving our traditional languages, and the flexibility to provide additional, critical support for our shareholders during the COVID-19 pandemic.
We are a corporation, but not a traditional one. We seek to grow, but not for growth's sake. The purpose of our business endeavors is to provide the benefits our shareholders value. As we continuously do the work to understand who we are and where we come from, and to apply that knowledge to our modern concerns, we are humbled by the opportunities to share that reflection and understanding with others. Our work on this new brand for Sealaska is just one expression of that introspective process. We hope in sharing our discovery and our story, we can inspire others with the creativity, depth and balance of our traditional arts and Indigenous knowledge.
Gunalchéesh, Háw'aa, T'oyaxsut 'nüüsm.
Anthony Mallott | Gunnuk'
President & CEO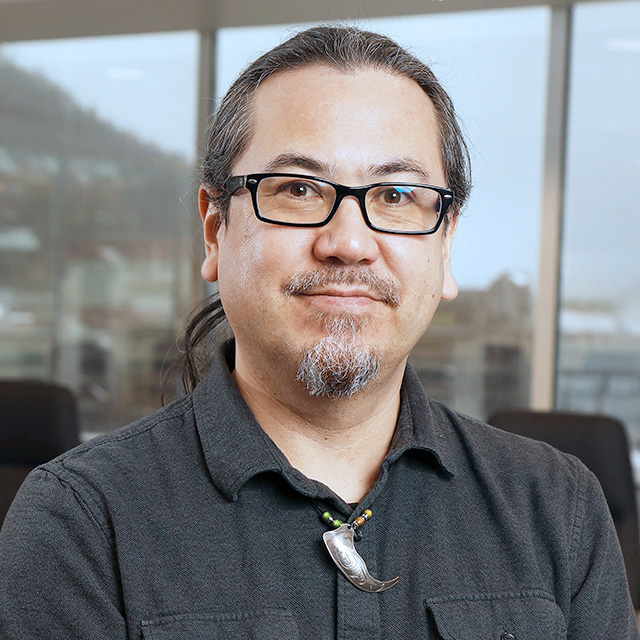 Kaaxúxgu
Joe Nelson
Letter from the Board Chair
The salmon egg is the inspiration for our new logo mark. The salmon egg is a great representation of balance, strength and resilience in a very dynamic environment.
Like the salmon, our #OneSealaska community is about that undeniable connection to a very special place. A place we know as home.
#OneSealaska is both local and global.
#OneSealaska is understanding that when you take care of the land and water, the land and water will take care of you. We are all one. We have one planet. We need to take care of it.
It is understanding that our local economies are our world. At the same time, it is understanding that we are connected to the rest of the world.
#OneSealaska is the past, the present, and the future.
It is having reverence for our ancestors, to help us make decisions for the benefit of those yet to be born.
#OneSealaska is about working together.
It is understanding that we cannot achieve our goals alone. Strengthening communities, caring for land and water, requires meaningful partnerships. It requires alignment around a shared purpose.
#OneSealaska is knowing what it means to be salmon people.
The Tlingit, the Haida, and the Tsimshian are salmon people, literally and figuratively.
Salmon rely on clean water. We rely on salmon.
#OneSealaska is about finding balance.
Balance requires discipline. It builds muscle. Balance is a mental, physical and emotional activity. It requires work. With practice, with time, it becomes a habit. It becomes who we are. The ability to find this balance is one of the qualities that differentiates elders from old people. We rely on elders to maintain social, emotional, physical balance and strength. Their wisdom is priceless.
The salmon egg logo will serve as a reminder to future generations that Sealaska is home.